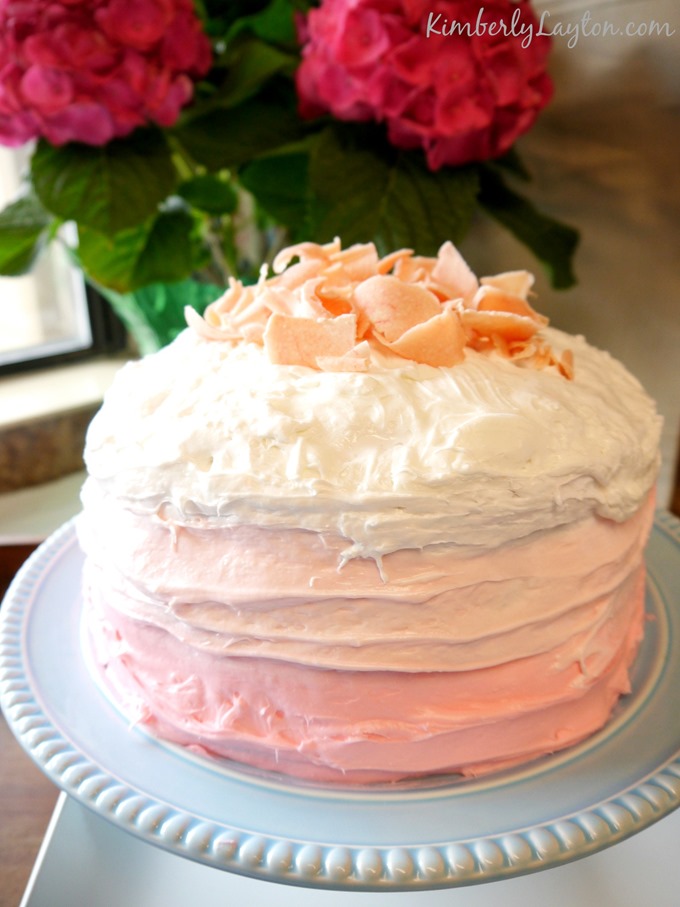 Here's just a quick look at a pink layered birthday cake I made.  There are four layers with white chocolate and almonds between each layer…yum!
There's something about layers that seem a bit more fancy.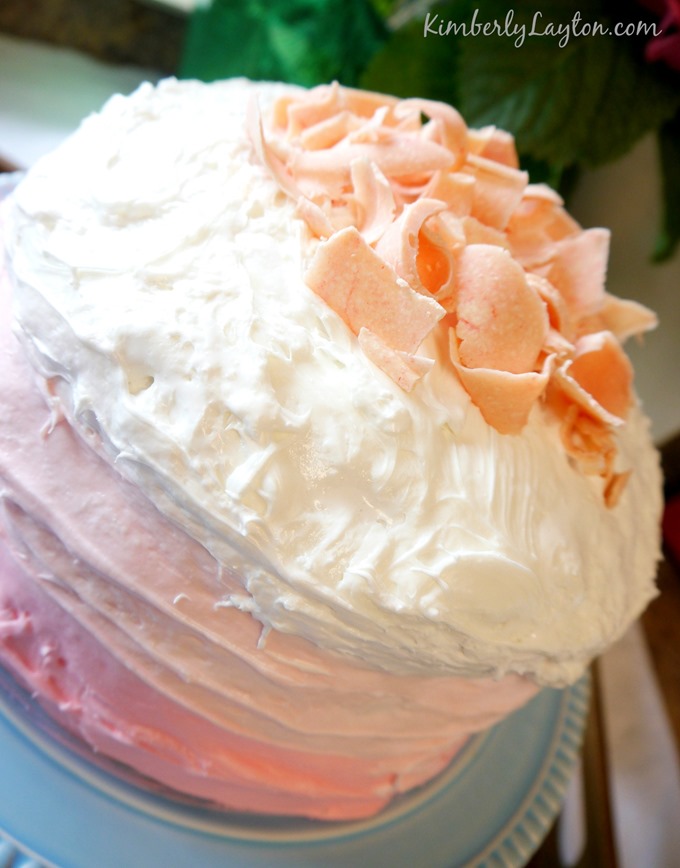 I think I need to bake more!
Do you make layered cakes?  What do you like to add in the layers?
~Kim