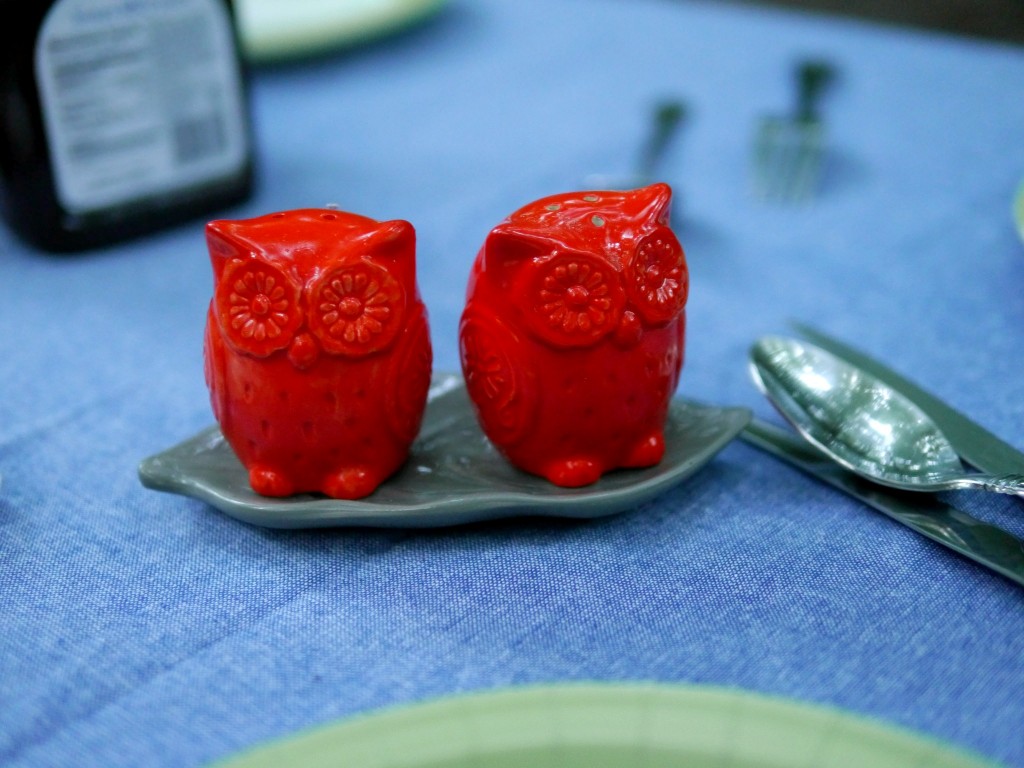 Sometimes you just have to take a photo…I big puffy heart these owl salt shakers.
I bought them on our last camping trip and I love the way they look on the picnic table.  I can see why some people decide to collect salt shakers, for sure.  There are so many cute ones!
Do you have a favorite set of salt shakers?
~Kim