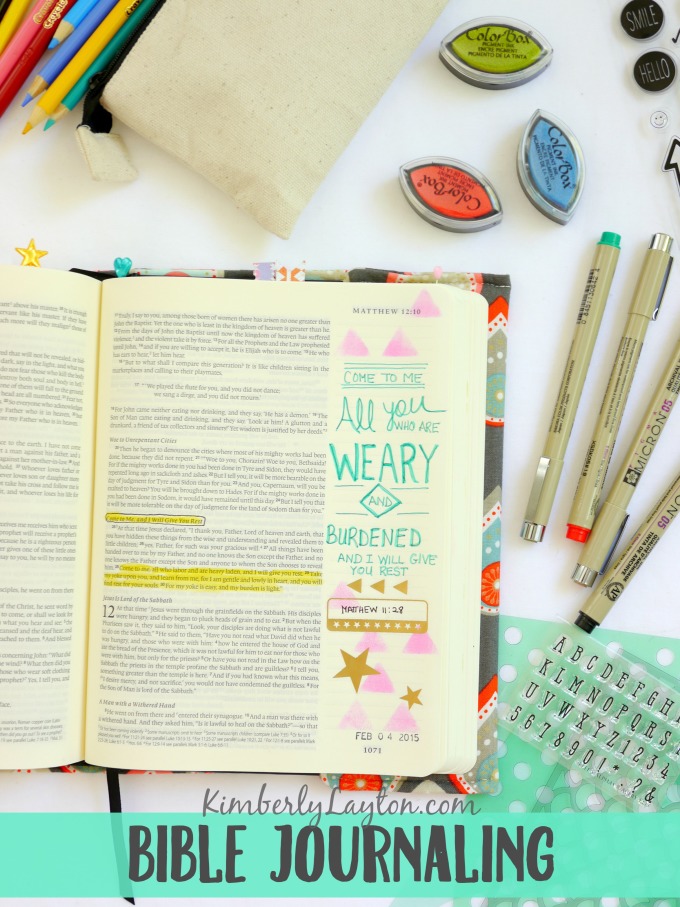 What is Bible Journaling?
Have you ever highlighted or written a few notes in your Bible?  I've always been one to highlight and underline Scriptures that I found inspiring and didn't want to forget.  This is along the same lines, but it's a bit more on the creative side.  It's kind of like an art journal, a Bible study journal, painting, stamping and scrapbooking all rolled into one amazing Bible!
Everyone will make their Journaling Bible to match their own style.  Just add whatever makes you feel comfortable and more in touch with the Scripture written inside.  There are wide side margins made just for this reason.
   Express yourself and create something beautiful!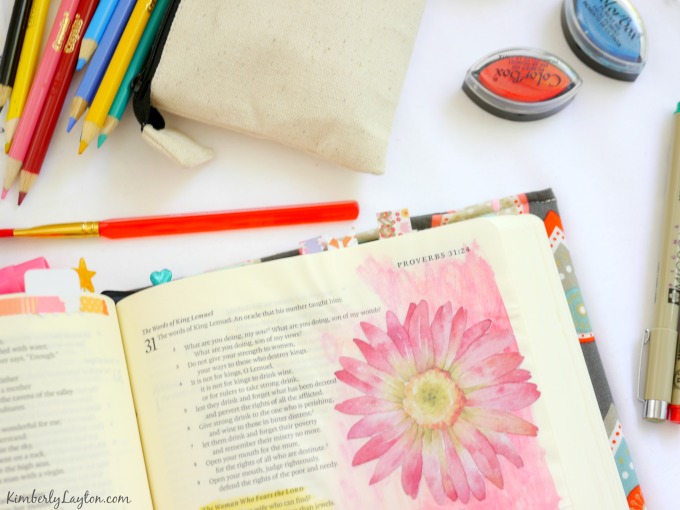 There's no right or wrong.  If you can draw, go for it.  I actually can't draw, but I use lots of stamps and stickers to express myself.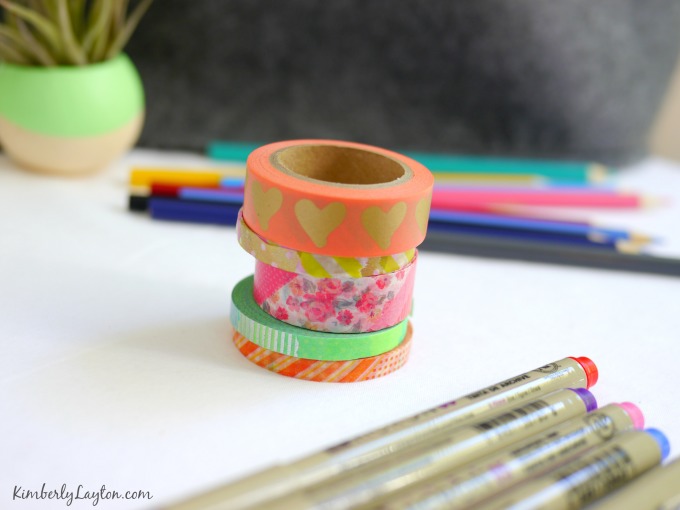 Washi tape is one of my favorite things to add a splash of color or hold a little tag on a page.  So, pretty tape is a must.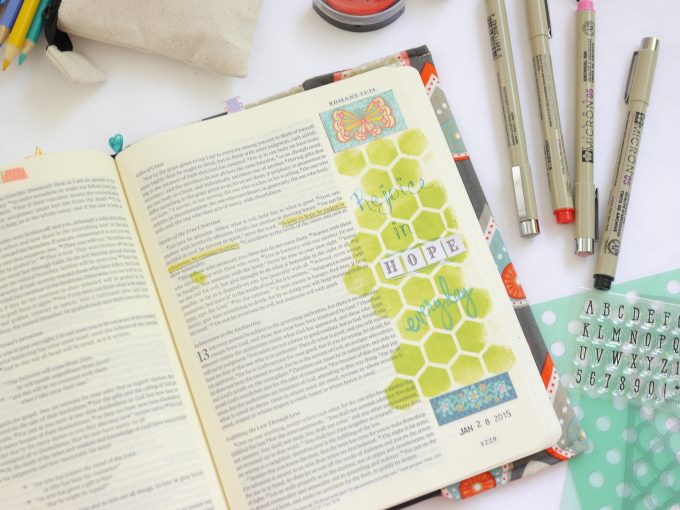 Here's another look at a page in my Bible.  I really don't start off with a design in mind.  Sometime I write the verse on the side and other times I make notes.  I usually highlight the verse with a yellow pencil to help it stand out.  I don't like to cover up any words, so I try to keep my colors light and to the side.
I use watercolors, colored pencils, stamps, stencils and so much more.
I'll be sharing more about my process soon, and I'll also have a guide to Bible journaling available to download right here.  Subscribe to my blog in the side bar so you don't miss it!
Have you tried Bible journaling?
~Kim
PS – I've had lots of questions about the Bible I bought for this purpose. Here it is on Amazon. It's a simple black cover which makes it much more affordable, and I made a beautiful fabric cover.