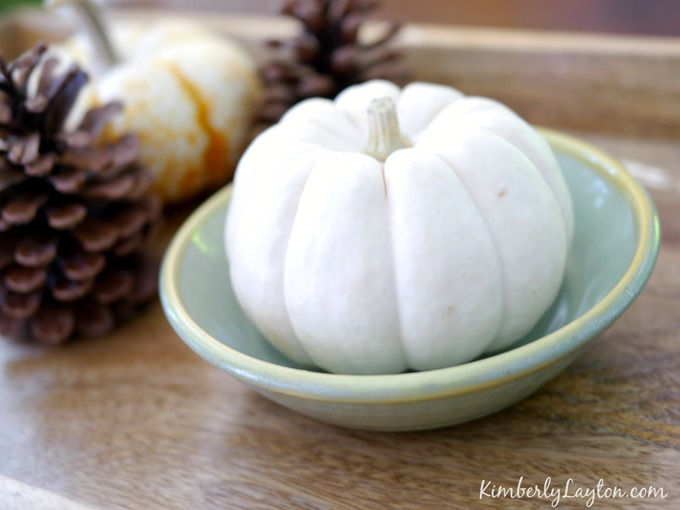 Pottery is quickly becoming one of my favorite creative outlets.  There's something about taking nothing, just some lump of clay, and turning it into something that will last for generations.  That gets me.
Simple bowls can be used in decorating, cooking, entertaining…it's endless.
Right now I'm decorating with a little touch of fall in different areas of my house, and I'm mixing in some of my pottery for fun.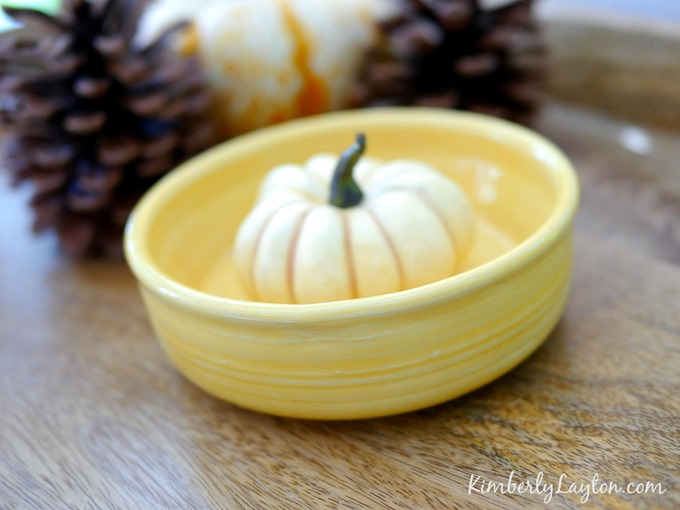 This yellow bowl gets so much use around here.  Wait until you see it with limes all stacked up in it…just beautiful!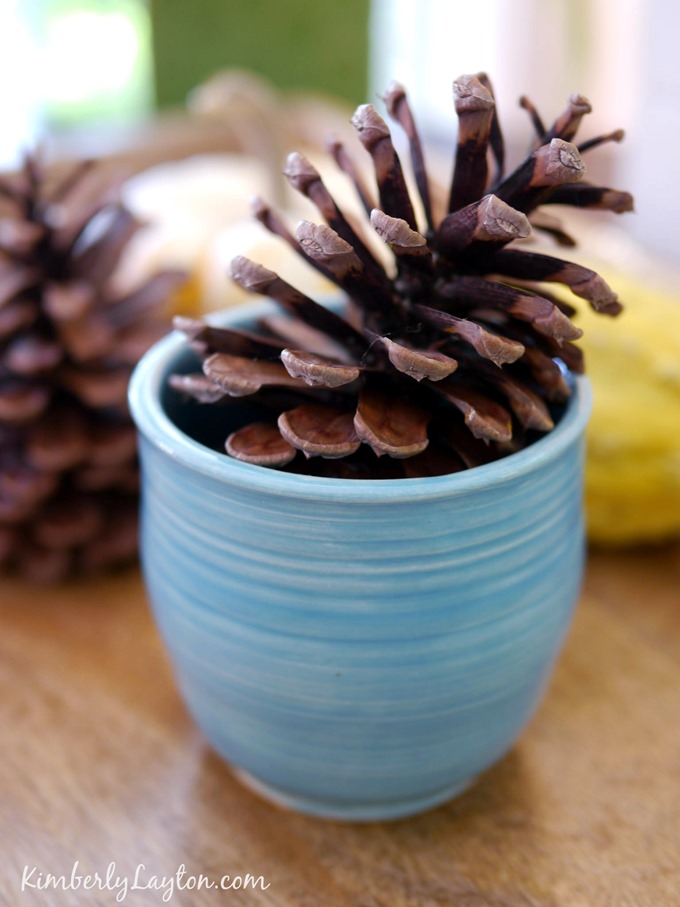 What's your favorite creative crush right now?  Crochet?  Painting?  Photography?
I'd love to hear about it!
~Kim